Web Counters
Website Visitors
Since
July 22, 2008

Visitors Today
Jul 23, 2014

2014 Incidents
Jan
Feb
Mar
Apr
May
Jun
Jul
Aug
Sep
Oct
Nov
Dec
Total
0
Past Incidents
2013
120
2012
1013
2011
996
2010
1013
2009
1019
2008
946
Threat Level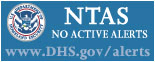 U.S. Department of
Homeland Security
Caroline County's
1st Fire Department
Still Going Strong for Over 65 Years
Brunswick Stew

BGVFD Volunteers, January 27

*Pre-Orders are now being taken via our Facebook page. If you'd like to order, just reply to our latest stew announcement* Please come out this Saturday and try our Brunswick Stew! If you like stew, then you'll love this one! This is going to be the real deal from an old family recipe straight outta' Brunswick County. Don't worry, we replaced the squirrel and rabbit with chicken! We promise it ... (Full Story & Photos)

2014 Line Officers

District Fire Chief Karl Hartle Jr., January 11

Please join me in congratulating those selected to serve as Line Officers for BGVFD for 2014. The ranks below Assistant District Chief are chosen by the 1st Assistant District Chief with the approval of the District Chief and ADC Eric Chenault has choose the following individuals to service as Line Officers for 2014 with my unconditional support:

Captain 12 Jason Satterwhite Lieutenant 14 Adam Woolridge ... (Full Story)




Results of the officer elections for 2014

District Chief Karl Hartle Jr., December 20

This past Tuesday Night, December 17, 2013, the Bowling Green VFD held its Annual General Meeting where the election of officers for 2014 took place. Thanks to all the candidates who were nominated for offices and congratulations to those who have been elected to lead BGVFD in 2014.
District Chief: Karl "Chip" Hartle
Assistant Chief: Eric Chenault
Line Officers: TBA

President: Brian Marmaduke ... (Full Story)




Engine 1 & Squad 1 to the Interstate

Volunteers , September 17

At approximtly 20:51 Company 1 was alerted for a motor vehicle accident involving a Tractor Trailer at the 104.1 mm on interstate 95. Engine 1 marked enroute with 4 Squad 1 also marked enroute with 5. The engine arrived on scene to find a single vehicle underneath the rear of the Trailer with extensive damage. The driver didn't suffer any injuries. Medic 227 obtained a patient refusal. Squad 1 shortly ... (Full Story & Photos)

W-1 on the 2nd due MVA

Volunteers , May 05

At approximately 02:19 hours Company 1 and Rescue 2 were alerted for a MVA at 0 Swan Lane in the lake land or' subdivsion with reported injuries. W-1 responded with 3 personnel as well as medic-227 from Ladysmith. After arriving on scene personnel discovered there was one patient with minor injuries.There were no leaks or hazards. W-1 remained on scene to assist with clean up efforts. Shortly after ... (Full Story & Photos)

Squad 1 on the MVA

BGVFD Volunteers , May 03

At approximately 00:53 hours companies 1 and 2 as well as rescue 1 were alerted for a overturned vechicle into a tree on Rogers Clark Blvd. Squad-1 responded with 3 personnel as well as Squad 2 from Ladysmith. After arriving on scene crews discovered there were no injuries, leaks, or hazards. S-2 was then placed in service. Squad 1 remained on scene to assist with cleanup efforts.... (Full Story & Photos)


Lake Caroline House Fire

Bowling Green Volunteers, February 22

E-1 and S-1 were dispatched to Lake Caroline for a residential structure fire with Company 2. Firefighters from Ladysmith and Bowling Green rescued a dog suffering from burns and smoke inhalation. After administering oxygen a firefighter from Bowling Green continued treatment all the way to the emergency veterinary clinic in Fredericksburg.

Meanwhile on scene, Companies 2 and 1 performed overhaul ... (Full Story & Photos)



Firefighters and the Rescue squad beginning treatment on a dog recovered from a structure fire.

Port Royal Residential Structure Fire

Bowling Green Volunteers, January 30

Company 1 was dispatched along with Company 3 and AP Hill to a residential structure fire in Port Royal. Smoke showing from the Bravo side of the house. Crews were able to knock down the fire which had effected the kitchen, living room, and attic. Overhaul was performed and no injuries reported.... (Full Story & Photos)

Now we who are strong have an obligation to bear the weaknesses of those without strength, and not to please ourselves. Romans 15:1